FAQ & Special Events
What makes GHC so special?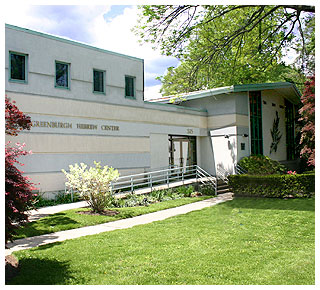 See why so many consider GHC "their second home."
Please click HERE for a short video from members of GHC.
Disability accessible?
GHC has three designated disability designated parking spaces on the side of the front entrance, along with a ramp leading to the front doors. We also have a ramp inside the sanctuary for anyone needing to go onto the bimah where our ark is located. Our seating in the sanctuary is all movable so any special accomodations needed can be met.

We also offer hearing assistance devices for the hearing impaired and large size siddurim to assist the visually impaired.
gala - 2023
.
This year's Gala was filled with a great deal of laughter as we honored our
Past President, Jeff Liss.
It was a huge success and a great time was had by all who attended.
To review this year's journal, complete with tributes, proclamations and sponsorship ads,
please click HERE.

To see the presentations and guest comedian, please click HERE. Click anywhere in the box and then previous broadcasts. Locate "Gala - Jeff 5-21-23"
To see pictures of the event, please click HERE.
Hanukkah 2022
A great time was had by all who attended our Hanukkah Family dinner. Between games for the kids such as ping pong, checkers, slides, jenga, corn toss etc to making a menorah out of recycled materials or a contest for the best home made dreidel, the energy in the building was palpable. This was topped off with a delicious meal inclusive of latkes and sufganiiyot donuts for dessert. For more pictures, please click HERE.


Sangria in the sukkah & pizza in the hut
Sangria in the Sukkah was an enjoyable Saturday Evening. Cheese and wine was served and a good time was had by all.
Pizza in the Hut was a tremendous success. With games and art projects for the kids, along with good Pizza, over 55 people socialized and had a lot of fun.
2022 barbeque
With over 180 people in attendance, GHC's 2022 Barbeque was a huge success!

Whether it be great food, conversing with new or old friends and games for children of all ages, this years BBQ had it all. For pictures of the event, please click HERE
75th anniversary gala
.
A wonderful time was had by all who attended our 75th Anniversary Gala in June 2022.

GREAT Food, GREAT Illusionist, GREAT Memorabilia Display, GREAT people!

To view the program, including recognition of past Presidents and Proclamations by various govenment officials, please click HERE.
To view GALA photos, please click HERE.
To view our vitural journal, please click HERE.
Do you wanna build a snowman?
On Jan 7, 2022, at the last minute, several GHC'rs gathered together to have a fun time building a snowman and having some hot chocolate.
Jan 2022

Tizmoret performs 10-23-21
On October 23, 2021 GHC honored those children and families who had their Bar or Bat Mitvah from March 2020 - June 2021, which was the height of the pandemic. While they were deprived of the usual congregational celebration, to show how much GHC appreciated them working with us during this trying time, we celebrated with them by bringing in the a cappella group Tizmoret who joined in the service and then gave a mini-concert during the special Kiddush luncheon. To hear the final two prayers that Tizmoret sang, please click HERE.
hanukkah 2021
gala - 2021
HONORING OUR PAST PRESIDENT, NAOMI FEINKIND
View our Journal, which includes the ads, contributors, tributes from the Clergy, Officers etc as well as Proclamations from our elected officials.
To view our Gala, click HERE. Enjoy!
GHC Celebrates its 75th year anniversary!
Established in 1947, GHC has come a long way from its inception to today. For those historians, our first building, (see below) had been a house situated on the estate of Richard R. Tyre. An article in the Herald Statemean, on January 30, 1947, reporting the first meeting of the Greenburgh Hebrew Center, also appears below.

Tue, October 3 2023
18 Tishrei 5784
Today's Calendar
---
Upcoming Programs & Events
---
Candle Lighting
Havdalah
Motzei Shabbat, Oct 7, 7:18pm
Chol HaMo-eid Sukkot
View Calendar
Zmanim
Alot Hashachar
5:33am
Earliest Tallit
6:04am
Netz (Sunrise)
6:54am
Latest Shema
9:49am
Zman Tefillah
10:47am
Chatzot (Midday)
12:44pm
Mincha Gedola
1:13pm
Mincha Ketana
4:09pm
Plag HaMincha
5:22pm
Shkiah (Sunset)
6:35pm
Tzeit Hakochavim
7:15pm
More >>
Tue, October 3 2023 18 Tishrei 5784